Are you overwhelmed by the clutter in your house, garage, storage building, or basement? Feeling like there is no way to get rid of everything? Avoiding company, or referring to rooms in your house as storage rooms? It's time to take on a DIY junk removal project with the help of Charlotte Dumpster Rentals!

You'll be amazed by how much you can do with our dumpsters!
Charlotte Dumpster Rental Services

A professional junk removal service removes any unwanted "junk" from your property. For instance, of the different types of junk removal, you might use this service when remodeling or after demolitions. Find a reputable service listing pricing upfront to ensure your items are acceptable. Yet, it's important to know that hazardous waste items like pesticides, wet paint, and cleaners like bleach may not be accepted. Some junk removal businesses offer demolition services as well as junk hauling, but it's important to research (as not all do).


What should you expect from your junk removal service?
The idea of a junk removal service is that you don't have to do anything; a professional group should provide all labor, arrive on time, do the job, and dispose of your items.

How does pricing work?
A junk removal service should provide pricing upfront, with a no-obligation quote. Most junk removal services have customers pay based upon the space items take up in the truck.


What items are not accepted?
For most commercial haulers, household hazardous materials are not accepted. This includes items like paint, motor oil, and antifreeze.


How are donations and recyclables handled?
Different companies handle donations and recyclables. Generally, items are loaded into the truck so that they are more accessible for drop-off at a donation center or for recycling.


How far in advance can service be scheduled?
Most people seeking a junk removal service want to have it completed within four days (at the latest), which is why we offer same or next-day booking but are also accommodating to schedule into the future.


Why choose a junk removal service?
An alternative to junk removal would be a do-it-yourself (DIY) job. But, other types of junk removal would need renting a trailer or dumpster, moving your items by yourself (or finding a friend to help), and determining the proper location for disposal which could take several trips. Dumpster rentals are more price effective for larger jobs, but have fees attached, like delivery for drop-off and pick-up, which can vary in cost. But, hiring a junk removal service ensures injury or property damage won't occur (like with a DIY job). We can do in forty-five minutes what would take you half a day.


What are the signs of a professional junk hauling business?
When you research the options you have for junk removal, choosing a professional company will save you money in the long run. It's better to pay a little bit more for professionalism rather than end up paying because your junk removal provider damages your property or is unreliable.
What Is Junk Removal?


Junk removal is an industry dedicated to assisting with the decluttering process. It is different from regular trash pickup. With a standard garbage company, you get a bin for your home or business that you keep. You then fill that bin with your garbage and wait for trash day, at which point the company comes by with a garbage truck, dumps your junk, and hauls it away.

In most cases, you would call a junk removal company if you had more extensive trash removal needs. Say you are cleaning out your basement and don't have enough space in your standard garbage bin to throw away all the junk you find. In this case, you might call a junk removal company for help. The same strategy would apply if you had a series of large items—such as furniture pieces or large children's toys—that you wanted to go from your house.

Junk removal can take other forms, too. Contractors who renovate houses often go through junk removal companies or rent dumpsters for their building sites. They then have a convenient spot to discard pieces of flooring, chunks of drywall, and other construction debris without having to slow down their build processes.

Junk removal takes one of two forms. There is full-service junk removal, where you hire 2-3 people to come into your home or office, carry your discards outside, load it into a dumpster or truck, and then haul it away. This option is like hiring movers, except your stuff goes away forever instead of going to your new address. There is also self-service junk removal, which is like the renovation/contractor example mentioned above. With self-service junk removal, the junk company drops a dumpster off at your property, and you fill it yourself. Once the bin is full, the junk removal comes back to load your dumpster onto a truck and drive it away.

In short, junk removal is the go-to strategy for dealing with bulk clutter or large garbage items.
The Junk Removal Process


No junk removal company can help with the space junk problem… at least, not yet. For now, though, working with a junk removal business can yield plenty of benefits for the average consumer.

As we already mentioned, "junk removal" is a term often used to describe a particular branch of the waste management industry. Junk removal companies are not the garbage companies that come to your home or business weekly to collect your trash. Instead, they are the people who you call when you have a large-scale project that involves either a significant amount of trash or big, heavy, and unwieldy junk items.

Also mentioned at the top of this page, junk removal breaks down into two categories: full-service junk removal and dumpster rental. With a full-service junk removal, you are hiring people to come into your home or business and haul your trash out to their dumpster truck. This option might be attractive if you are dealing with particularly hard-to-maneuver items (couches, appliances, mattresses, etc.) or would prefer not to do the heavy lifting.

With a dumpster rental, you have a DIY project on your hands. The junk removal company delivers a dumpster, and you fill it on your own time. This option is preferable if you want to save money, if you haven't organized your junk removal process ahead of time, or if you are doing something like a renovation, where you need to have an available spot to dispose of debris.

A typical junk removal company will restrict the items you can put in a bin in the same way that a standard trash pickup company will. You won't be able to place hazardous waste in your dumpster or hand it to your junk removal crew for disposal. Many junk removal companies also restrict items such as mattresses, appliances, and TVs, or other E-waste. These items are banned from landfills, and since the typical junk removal company only hauls your junk to the nearest landfill, those rules apply.

Do note, yet, that there are several more progressive junk removal companies out there. These companies, instead of taking everything to the nearest landfill, will transport your garbage to a processing center and then sort it. During this process, the sorting team will pull out any items that can be recycled, donated, repurposed, or reused in any fashion. Progressive junk removal companies will usually accept items such as electronic waste or appliances because they know what to do with those items to dispose of them. These companies also help you keep plastics and other recyclables out of landfills, helping you do your part to slow the filling of America's landfills, prevent plastics from reaching the ocean, and much more.

As you can see, waste management and junk removal are deep and complex topics with far-reaching implications. Being aware of these implications will help you reduce your environmental footprint, whether you are cleaning out your basement, preparing for a move, or renovating your house from the ground up. When disposing of, your waste doesn't have to hurt the planet. The right junk removal company can help you stay true to that fact.
Dumpster Rental vs Junk Removal

Taking on a renovation project or cleaning your home can be a daunting task. Your two best options for dealing with all the trash that will accumulate are either hiring a dumpster rental company or a junk removal company. Both options have pros and cons so you must decide based on your unique situation, which would be best. Here, we will discuss what dumpster rental and junk removal services entail as well as their advantages and drawbacks.




Dumpster Rental
Calling a dumpster rental company is recommended if you are thinking of doing the cleaning of the debris yourself. The process is also very simple. All you need to do is call the company and pick out a size that will take care of your junk disposal needs. Then, after they have dropped off the bin, all you will need to do is dump the waste into the bin. Once you've removed the junk, call the company so that one of their drivers can come to your property and haul the dumpster away.

But, there are certain cases where you will need to get a permit from the city, such as if you want the dumpster rental company to place the bins on the side of a street that is owned by the city. Also, some companies will provide a range of ten to forty yards.

A ten-yard bin may be ideal for a cleanout of your shed or garage while a forty-yard container may be quintessential for a total re-roofing project or for a new construction project. If in doubt, discuss the project that you are working on with the company, and they will help determine what size bin will be appropriate.

It should also be noted that today's dumpster rental company is environmentally-conscious. This means that they will try and recycle or reuse as much waste as possible when they pick-up the container from your property. You can sleep well at night, knowing that they took the time to ensure that everything that could be recycled was.

There are other factors that you will need to consider if you decide to go to the dumpster rental route. Certain waste materials can weigh a ton and may cause damage to your property or driveway. You will want to make sure that you do not exceed the allotted weight limit to reduce the risk of issues.




Junk Removal
A junk removal company, like a dumpster rental company, can also help you complete any fall or spring cleaning projects. They can also help with general garbage removal, or help with yard waste issues, construction debris, and even estate cleanouts if you wish. The primary difference between the two services is that the junk removal company will also do the heavy lifting for you. Rental companies will expect you to take care of the debris dumping.

Both services are easy to order. All you will need to do is give the junk removal company a call and then schedule an appointment. Then, you will need to pay them, and they will take care of the work for you so that you can enjoy a clutter-free and immaculate work or home space afterward.

How much the junk removal service will cost will depend on many factors, such as the volume and the type of junk that you want them to extract. The good news is most junk removal companies will provide you with an estimate once they have arrived at your property. Then you will have a good idea of the final cost.

Furthermore, most junk removal companies will work quicker, but will also work wiser so that no damages are incurred to your driveway or property after they have finished working. Many will also recycle some of the junk that they haul and may even donate certain items that are still in good condition if you request them. They can even provide you with a tax-deductible receipt if you wish.




Which is better for me?
Dumpster rental is a better fit if you want a more flexible option, as you can rent a bin for up to a full week or even longer for bigger projects. Moreover, you can save some money on labor, as you will be the one doing the dumping of debris when you call a bin rental company.

Also, dumpster rental services are recommended if you have at least seven cubic yards of junk that you will need to get rid of, as most roll-off containers begin or start at ten cubic yards. In other words, if you think you will only need three or four cubic yards to take care of all your junk then you will be paying more than what you need.

As for junk removal services, it is best if you want someone else to do all the work for you, and want all your junk to be hauled away as soon as possible. Also, if you have only a few bulk trash items to remove then selecting a junk removal company over a bin rental company would likely be the cheaper option.

To learn more about the difference between a dumpster rental and junk removal, call Charlotte Dumpster Rentals at 704-727-6688.
Cost-Effective
With dumpster rentals starting at $200, a DIY junk removal project can save you hundreds of dollars compared to hiring a junk removal service. Save money on the cleanup, and put it toward your next project! For more information on pricing, visit our
dumpster rental prices page.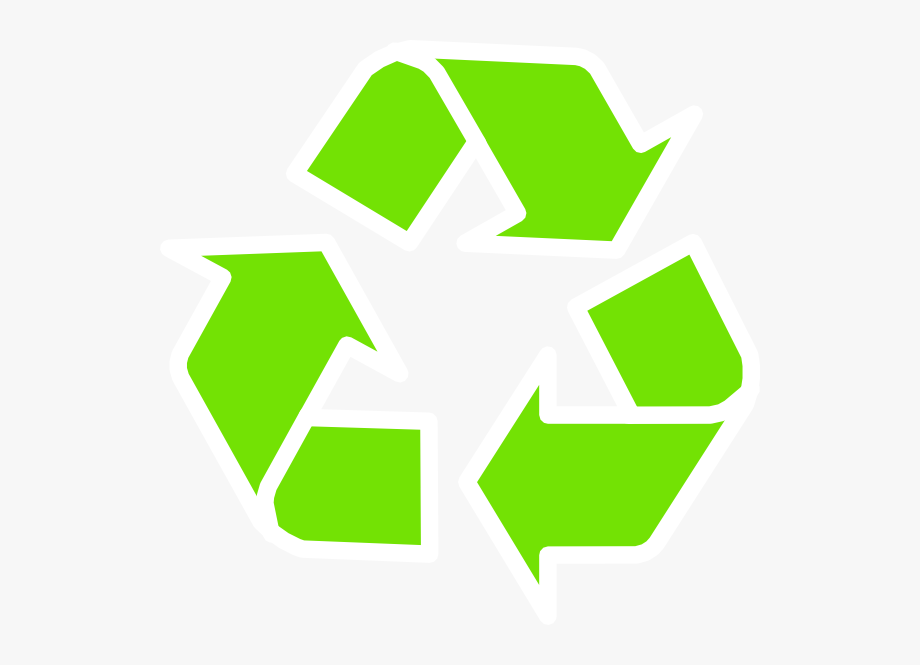 Junk Removal at Your Own Pace

Our dumpster rentals include 7 days of free dumpster rental. This allows you to take your time as you declutter. Need more time? No problem. You can add more rental days. If you're working on a long-term project, we also offer long-term rental rates.
Swing-Open Dumpster Doors

Our swing-open door design provides easy walk-in entry into the dumpster, eliminating the need for overhead lifting. Swing open the doors and walk your junk in.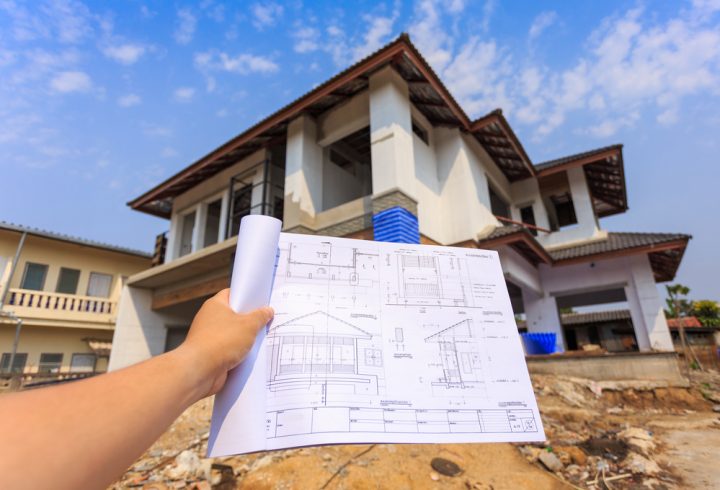 Delivery To Your Doorstep

Our specialized delivery trucks can deliver a dumpster to your doorstep. We can position your dumpster so that it is accessible, saving you both time and energy. Our dumpsters are always placed on top of wood shoring to protect your driveway or other surfaces.
Smart Sized Dumpsters for Every Job
Our dumpsters are great for all kinds of DIY cleanup projects including:


Garage Cleanouts


Yard Debris Cleanup


Appliance Removal


Furniture Removal


Bathroom Remodels


Hot Tub Removal




Computer Recycling & Disposal


Office Appliance Disposal


Office Furniture Disposal


Property Management Cleanouts


Apartment Cleanouts


Foreclosure Cleanouts


Construction Site Cleanup




Attic Cleanouts


Basement Cleanouts


Garage Cleanouts


Storage Unit Cleanouts


Estate Cleanouts


Need a Junk Removal Service?
We can match you up with junk removal specialists who come recommended by our customers. For more information about dumpster rental,
contact us today!