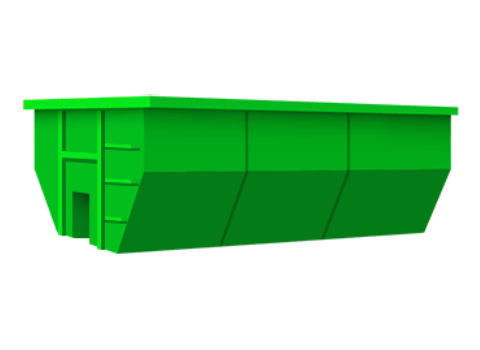 Please call to reserve this item

Size: 12'(L) x 8'(W) x 3.5'(H)
Days: Up to 14 days
Rent Time Extension: $10/day after day 14
Ton(s): 1 ton included
Extra Weight: $75 for each additional ton
Description
* Mattress and Couches Disposal Fee: $30 per mattress/couch. The landfill charges us extra for mattresses and couches. They are considered an issue for their machines and process.
* Tire Disposal Fee: $15 per tire. The landfill charges us extra for tires. Tires are then re-sent back out to another facility by the landfill.
* Dry Run Fee: $125. Dumpsters must never be blocked or inaccessible. If we are unable to pick up the dumpster, you will be charged a dry run fee.
* Credit Card Denial Fee: $35. You are required to maintain a valid, working credit card on file at all times.
* Cancellation Processing Fee: $35.